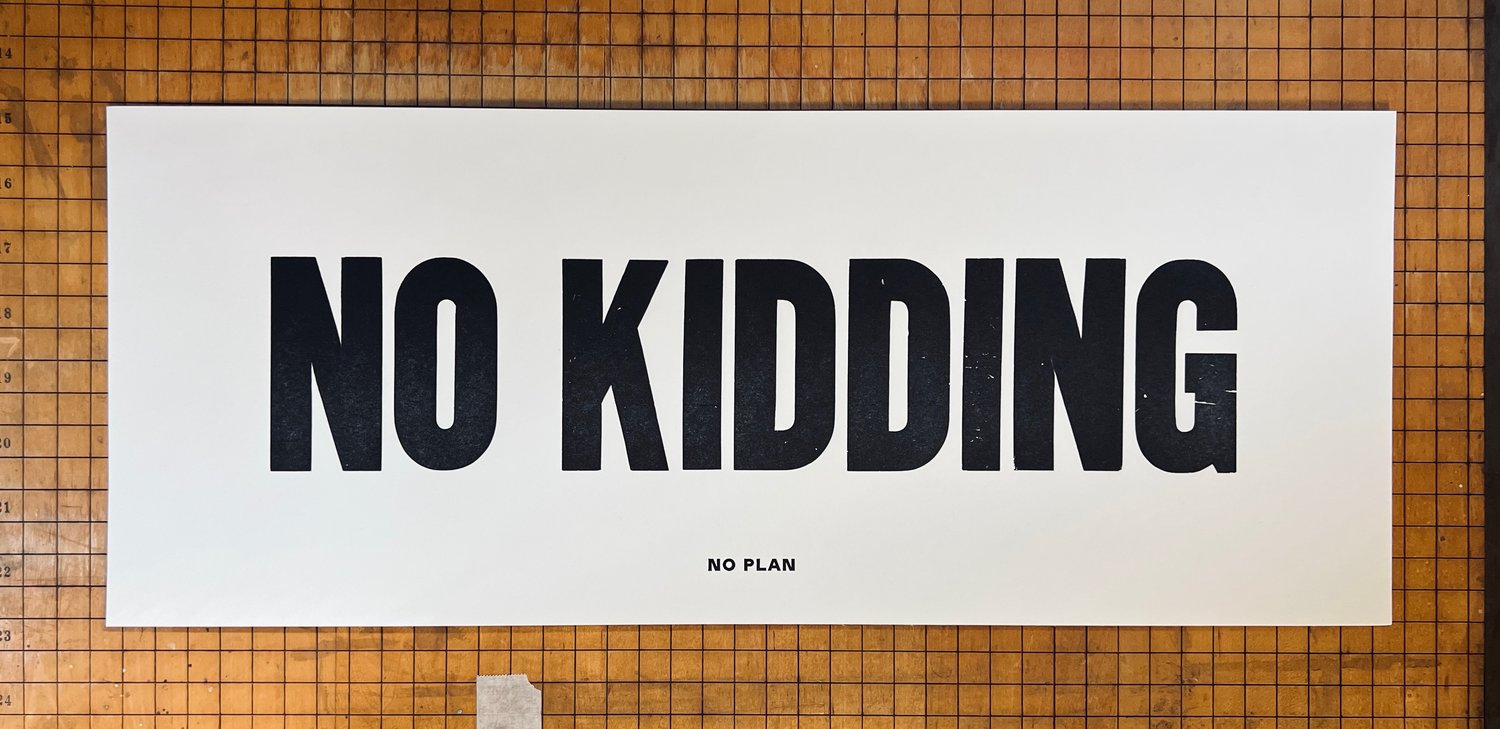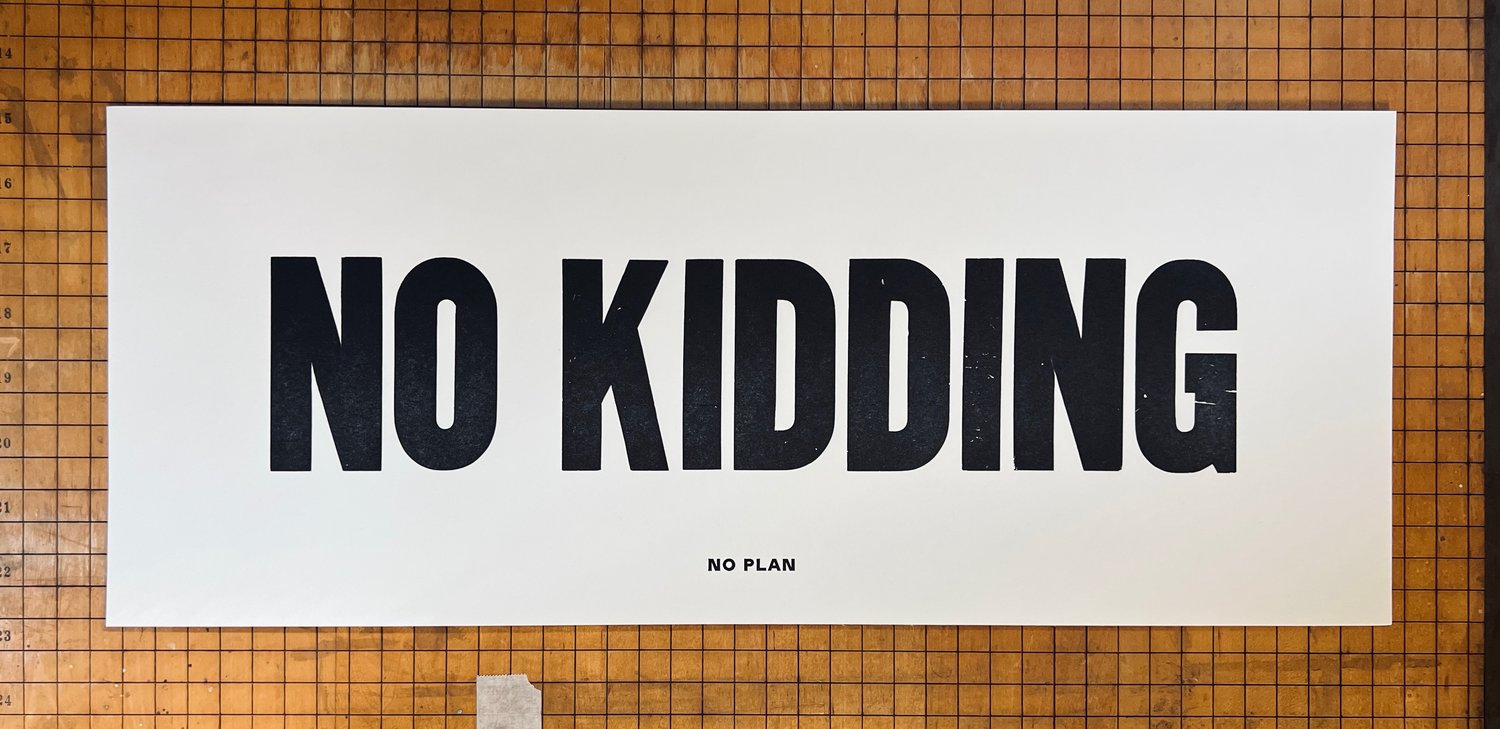 NO KIDDING
$35.00
NO KIDDING. A print that tells it like it is.

Antique wood type printed with black ink on Crane Lettra Pearl paper.
20" x 8"
Edition of 20
Signed and numbered
Each print is letterpress printed by hand, one at a time, on an antique early 20th-century printing press. The slight variations in color, impression, and texture of each print is what makes the letterpress printing process unique.